Truro had none of the manic scenes during the UK Black Friday sales, imported from the USA,.
Stampede of the sales 'animals': Black Friday frenzy turns violent as shoppers fight over bargains
Greater Manchester Police chief said mayhem was 'totally predictable' but that stores did not have enough staff
Manchester police made three arrests after being called to 7 Tesco stores - one had to be closed after 36 minutes
One man arrested on suspicion of assault allegedly told staff member in Salford he would 'smash their face in'
A woman was injured by a falling TV at Tesco store in Stretford, while a female worker left work with a black eye
Desperate customers were seen brawling over a Blaupunkt HD TV in Tesco which had been slashed by just £60
Scotland Yard confirmed officers were called to three Tesco stores in Willesden, Surrey Quays and Edmonton
Asda, Wembley
Marks & Spencer, Boots and Amazon are bombarding my inbox at the moment, and as Marks has 20% off for four days I decided to hunt for a dress that would do for Christmas and an 80th birthday party in January.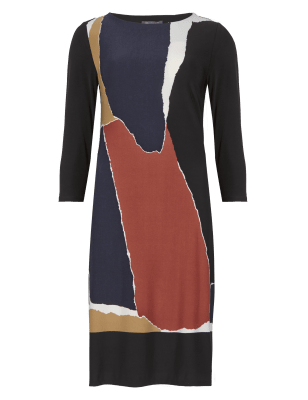 Torn Paper Print Tunic Dress,
£27.65
Before settling on the above unusual sort of arty number, which was sadly out of stock, I looked at all the dresses in M&S, Including the section entitled Suits and Work dresses. These were a revelation, ranging from a very prim or very perky selection. The latter might prove pleasantly distracting. The white collared dresses would be ideal for court appearances, à la Rebekah Brooks mode.
.
Peter Pan Collar Ponte Skater Dress £31.50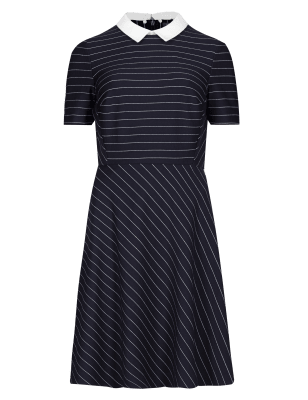 Pinstriped Skater dress
d
etachable Collar
£34.65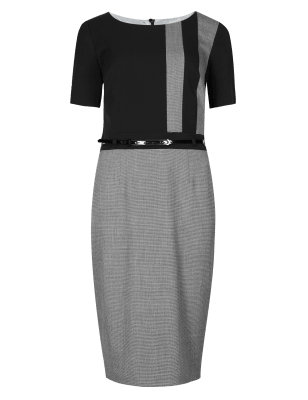 Colour Block Shift Dress with Belt
£34.65
V-Neck Chevron Bodycon Dress
£55.30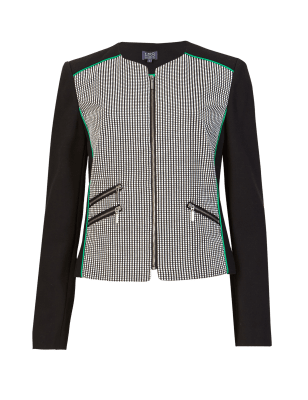 Grid Checked Zip Pockets Jacket £59.00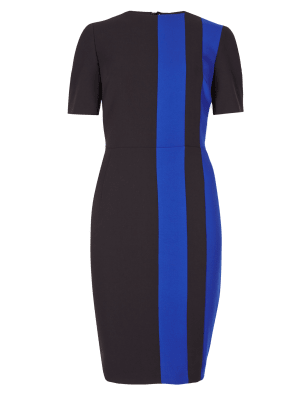 Side Colour Block Shift Dress £31.50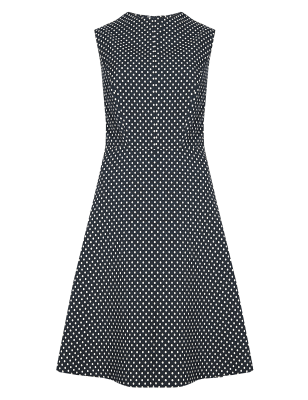 Spotted Jacquard Skater Dress £34.65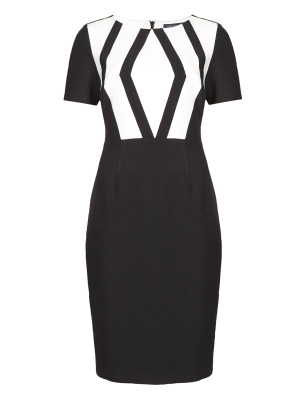 Diamond Bodycon Dress £

31.50