The 50th anniversary of Winston Churchill's death last week brought a welcome spate of programmes, including Churchill: The Nation's Farewell, presented by

Jeremy Paxman

on BBC 2. The programme was done with Paxman's inimitable flair, and he recounted the dramatic story of how the coffin bearers could have dropped the coffin as they carried the it up the steps of
St Paul's Cathedral.
The eight Grenadier guardsmen carrying the coffin up the steps had a difficult enough task, in bearing a
lead-lined
coffin weighing a quarter of a ton. W
hen 82 year old Lord Attlee stumbled on the steps ahead of them,
the bearers had to make a
sudden stop and
the coffin slid off the shoulders of the front two bearers
.
Two additional soldiers at the back, known as pushers, fortuitously stopped the coffin from falling down the steps.
One of the bearers, Lance Sergeant Lincoln Perkins said he and the other bearers suffered from crushed vertebrae for years from carrying the coffin.
on a draped funeral bier
Many people still choose to be buried rather than burnt, and it is a striking fact that many undertakers in this country employ elderly bearers, without mishaps, but it is always a worry to watch them. Trolleys known as biers are now used whenever possible on
health and safety
grounds.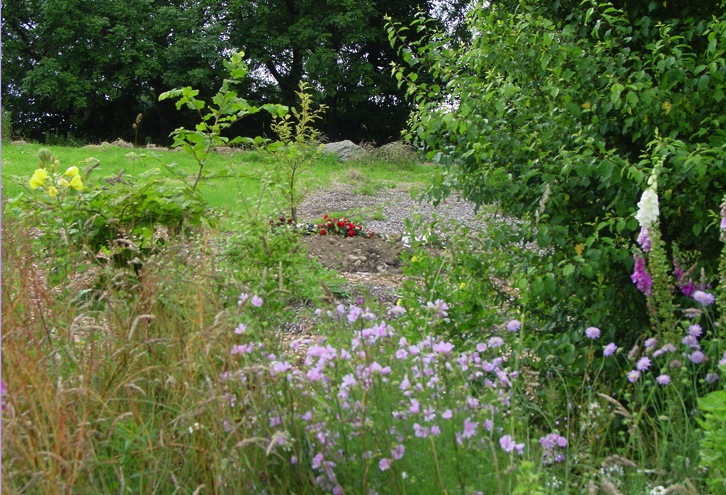 Brocklands Woodland Burial, Settle, North Yorkshire
The trend for g
reen funerals is growing, and
coffins
made of
willow, bamboo, sea grass or cardboard covered with wool reduce the weight.
Natural burial grounds
in the UK are an alternative to cemeteries, and humanist ceremonies are also gaining ground.
Golden Leaves

Funeral Plans state on their website that 40% of UK adults over 50 want a countryside resting place rather than a cemetery, 30% prefer bright colours to be worn at funerals, 20% want pop songs, not hymns and 50% have not discussed these wishes with loved ones.
The most popular pop songs at a funeral are
My Way, Amazing Grace and What a Wonderful World, but
have been banned in various places world-wide, notably by the Catholic church last month in Jersey, and earlier in Melbourne, Queensland and Dublin.